Corbus Pharmaceuticals Presents the First Pre-Clinical Characterization of its Next Generation Nectin-4 ADC CRB-701
CRB-701 demonstrates a differentiated nonclinical profile relative to enfortumab vedotin

Early dose escalation clinical data supports differentiating features established pre-clinically
The company on schedule to initiate its US study in Q1-2024

NORWOOD, Mass., Oct. 16, 2023 (GLOBE NEWSWIRE) --  Corbus Pharmaceuticals Holdings, Inc. (NASDAQ: CRBP) ("Corbus" or the "Company"), a precision oncology company, today announced that a poster characterizing the pre-clinical validation of CRB-701, a next generation antibody drug conjugate (ADC) targeting nectin-4 was presented at the 2023 AACR-NCI-EORTC International Conference on Molecular Targets and Cancer Therapeutics held in Boston on October 14th 2023.
The poster, titled Development of CRB-701 (SYS6002): A novel site-specific Nectin-4 targeting ADC (Sun, et al), provides an overview of the pre-clinical development and validation of the differentiating features of CRB-701, including:
Site specific conjugation chemistry and a stable linker that leads to low payload release in plasma.
A novel nectin-4 targeting monoclonal antibody with improved speed of internalization and a pharmacokinetic profile that can support Q3W dosing in the clinic.
A safety profile supports dosing at higher ADC exposures relative to enfortumab vedotin (EV).

CRB-701 demonstrates statistically significant tumor growth inhibition in preclinical models that express mid- and high-levels of nectin-4, similar to EV. However, in a low expression model, CRB-701 also exhibited statistically significant tumor growth inhibition in a primary bladder tumor model with low nectin-4 expression (H score = 50) where EV did not.
CRB-701 has a longer half-life than EV and is being dosed on a Q3W schedule in the clinic.
When dosed at 1.2 mg/kg CRB-701 demonstrated notably lower levels of free MMAE.
"We are excited to share for the first time the pre-clinical validation of CRB-701 that supports its exploration in the clinic. We believe that the longer half-life and lower systemic MMAE concentrations will demonstrate a meaningful benefit for patients," said Rachael Brake Ph.D, Chief Scientific Officer of Corbus. "We were also delighted to learn that this view is also held by a number of KOLs that discussed this topic at our "meet-the-expert session" focused on the opportunities for development of CRB-701. The Phase 1 dose escalation in patients with Nectin-4 enriched solid tumors, being conducted in China by our partner CSPC, is nearing completion and we are on track to dose our first patient in the US in Q-1 2024."
About Corbus
Corbus Pharmaceuticals Holdings, Inc. (the "Company" or "Corbus") is a precision oncology company committed to helping people defeat serious illness by bringing innovative scientific approaches to well understood biological pathways. Corbus' internal development pipeline includes CRB-701, a next generation antibody drug conjugate (ADC) that targets the expression of Nectin-4 on cancer cells to release a cytotoxic payload and CRB-601, an anti-integrin monoclonal antibody which blocks the activation of TGFβ expressed on cancer cells. Corbus is headquartered in Norwood, Massachusetts. For more information on Corbus, visit corbuspharma.com. Connect with us on Twitter, LinkedIn and Facebook.
Forward-Looking Statements
This press release contains certain forward-looking statements within the meaning of Section 27A of the Securities Act of 1933 and Section 21E of the Securities Exchange Act of 1934 and Private Securities Litigation Reform Act, as amended, including those relating to the Company's restructuring, trial results, product development, clinical and regulatory timelines, market opportunity, competitive position, possible or assumed future results of operations, business strategies, potential growth opportunities and other statement that are predictive in nature. These forward-looking statements are based on current expectations, estimates, forecasts and projections about the industry and markets in which we operate and management's current beliefs and assumptions.
These statements may be identified by the use of forward-looking expressions, including, but not limited to, "expect," "anticipate," "intend," "plan," "believe," "estimate," "potential," "predict," "project," "should," "would" and similar expressions and the negatives of those terms. These statements relate to future events or our financial performance and involve known and unknown risks, uncertainties, and other factors on our operations, clinical development plans and timelines, which may cause actual results, performance or achievements to be materially different from any future results, performance or achievements expressed or implied by the forward-looking statements. Such factors include those set forth in the Company's filings with the Securities and Exchange Commission. Prospective investors are cautioned not to place undue reliance on such forward-looking statements, which speak only as of the date of this press release. The Company undertakes no obligation to publicly update any forward-looking statement, whether as a result of new information, future events or otherwise.
INVESTOR CONTACT:
Sean Moran
Chief Financial Officer
Corbus Pharmaceuticals
smoran@corbuspharma.com
Bruce Mackle
Managing Director
LifeSci Advisors, LLC
bmackle@lifesciadvisors.com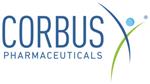 Source: Corbus Pharmaceuticals Holdings, Inc.
Released October 16, 2023